You must be logged in to post comments on this site - please either log in or if you are not registered click
here
to signup
This site is still online! Nice!

I joined you guys when I was like 13. Now I\'m 26 and I bought a house last year.

Damn, time goes by so fast.
12 Jun : 10:09
Greetings to all (=
01 Nov : 19:25
Hello there

31 Jul : 15:34
Offcourse i am!
29 Jul : 01:26
Amazing, you\'re still around!!
07 Mar : 18:50
Guests: 20, Members: 0 ...
most ever online: 222
(Members: 0, Guests: 222) on 18 Jan : 09:25
Members: 224
Newest member:
Skypio
This page today ...
total: 0
unique: 0

This page ever ...
total: 6855
unique: 1841

Site ...
total: 438142
unique: 101093
.#Tbm.HyBr!D`L, Tuesday 29 April 2014 - 19:17:04
We are "The Big Masters"
About:The Big Masters is not only a clan. It's a community. It's friendship. It's about gaming with fun. Set up by our Global Leader Sonic at 1st May 2004, TBM has been grown to a clan with an amazing atmosphere.We are no pro clan and we will never be one. Our passion only belongs to have fun in gaming.Together with our leaders Sonic, HyBr!D & Chomp and our faithful members we are going to reach everything we want!

| | | |
| --- | --- | --- |
| |    SoF2:    | First started with Soldier of Fortune 2: Double Helix, TBM was one of the most famous clans renting a mp_italy server. No clan exept TBM has ever reached the lifetime of 9 years. In addition we expand to different gametypes such as TDM (mp_shop) and H&S. Unfortunately the activity in SoF2 decreased. Following we went back to our roots and strengthen our attendance at mp_italy. After a long time and a lot of fun at SoF2 we decided to reorganize our clan. |
| |    CoD4:    | After many years in playing SoF2 the idea comes off to start playing a second game. So we rented a CoD4 server and splitted our clan in half. We still had the SoF2 section and a new CoD4 section. We recruited many new members but the big break through didn't really happen. |
| |    CS:GO:    | A new period in the history of TBM has begun. We are switching to Counterstrike: Global Offensive. Started with a 16 slot server and our well known mp_italy map, we are going to reach our next big goal. Become a great and active CS:GO clan. If you think, you will fit in our team and help us to reach our goals, then make your application now! Join Tbm |
"Every member left unique mark either positive or negative. You made this thing happen. The tag TBM is written into SOF2 history. I'm very proud to be part of this. Community we built is very good and strong. I sometimes wish I knew you all IRL."
Tbm Server's All Weapon Hour (Sof2):
Our motivations to join TBM:[Chomp]: I want some clan where I can have fun when I play with my teammates.[Sonic]: Member of TBM since it started out, wants to keep TBM a fun-clan, where skills are not the main priority.
[HyBr!D]: I always try to get better and I'm ready to give all my energy to achieve the clans intentions.[Anub!s]: TBM is based on pure friendship. Gaming should be fun![Frenet|k]: The members are cool with me and I haven't got team so...[hurricane]: I hope I can grow my skills within the time that I will be in this clan. If I get in, I know I would be a profit to TBM.[nV1D1A]: I like your Clan, because everybody is always friendly and very good at the game. I always want to get better.[Spectre]: I want to join a cool clan with polite people so I can make some good friends.[Allan]: Members are friendly and nice.[killthatboy]: Your members are friendly and nice to me, so I´m very happy with all of you! And without a clan, gaming isn't so much fun.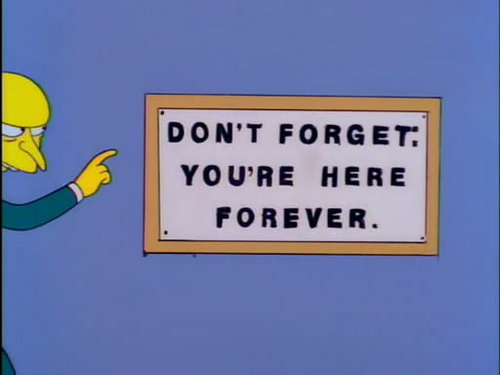 If you have question about anything, don't hesitate to contact our leaders via xfire or steam:Please be patient, page will be updated. If you have any additions write in comments (Members only).

You must be logged in to make comments on this site - please log in, or if you are not registered click here to signup



Searching for a clan? What's about joining Tbm!




Let's introduce ourselves:We are a 9 years old clan, set up by our leader Sonic. First started with Soldier of Fortune II: Double Helix, we preferred to play CTF @mp_italy. Unfortunately, SoF2 isn't the #1 game anymore on this planet. Following we are glad to announce a new period. Tbm is switching to Counterstrike: Global Offensive and therefore we are searching new members. If you think you'll fit in our team, then make your application now!

Be sure you read this before.

Search ClanTBM FUN Gaming Community - Masters Of Gaming